You're Invited ~ Spirit Riding Free Movie Party!
Who: Everyone
When:  Friday, April 28th from 4:30-5:30 pm
Where: My Gym, 2049 Veterans Memorial Pkwy S Ste 3 Lafayette, IN
Why: to be the first to watch the Spirit Riding Free Show, get a kid's meal coupon from Texas Roadhouse, and play at My Gym!
How:  Fill out this form

You are invited to the Spirit Riding Free Movie Party!!  We have been selected as one of 50 nation wide to host a Party and you all have the chance to come!  The show is about the daring adventures of a horse named Spirit when he meets a girl named Lucky whose courage matches his own.

There will also be some special treats!  Emily, from My Gym, will be giving us a special mini class (for ages 5-10 only)!  
Any questions, please email bethc@macaronikid.com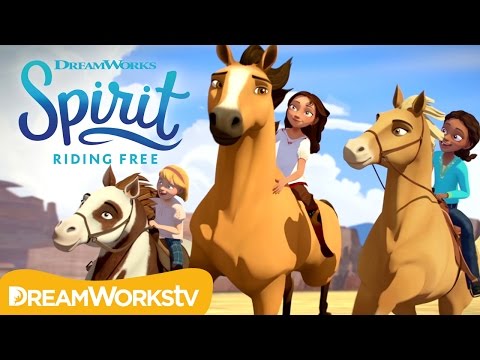 ​