Between my kids' sports, Scouts, youth group, and music lessons it seems like dinnertime is often squeezed in between other things. But I'm not big on the fast food drive-thru plan, and if at all possible I like for us to all sit down together for a meal that's healthy and satisfying.
That means I have several "go-to" quick and easy dinners that I rely on to get us all fed (in a way I feel good about) before we're off to our various activities. And with a carnivorous husband and two growing teenagers at my table, you can bet our dinners almost always include meat.
But not all meat is good meat. We're lucky enough here in this area to live near some fantastic farms and butcher shops where we can source local meats that have been raised and processed in a healthy way. You can't say the same for a lot of the meat you see at the grocery store.
Fortunately, if I need to pick up some quality meat during my regular trip to Harris Teeter, I know I can count on Coleman Natural. What I appreciate about Coleman Natural is that they produce all-natural meats sourced from American family farmers that raise their animal's crate free, with no antibiotics or added hormones, ever.
Coleman Natural Uncured Polish Kielbasa is a family favorite for my crew, and I feel good about it because it contains no added nitrates or nitrites. And besides that, it's delicious and so easy to cook with! These are just a few of the meals we make using this staple ingredient that I always keep on hand:
Red Beans and Rice
Potato and Sausage Soup
Breakfast for Dinner Quiche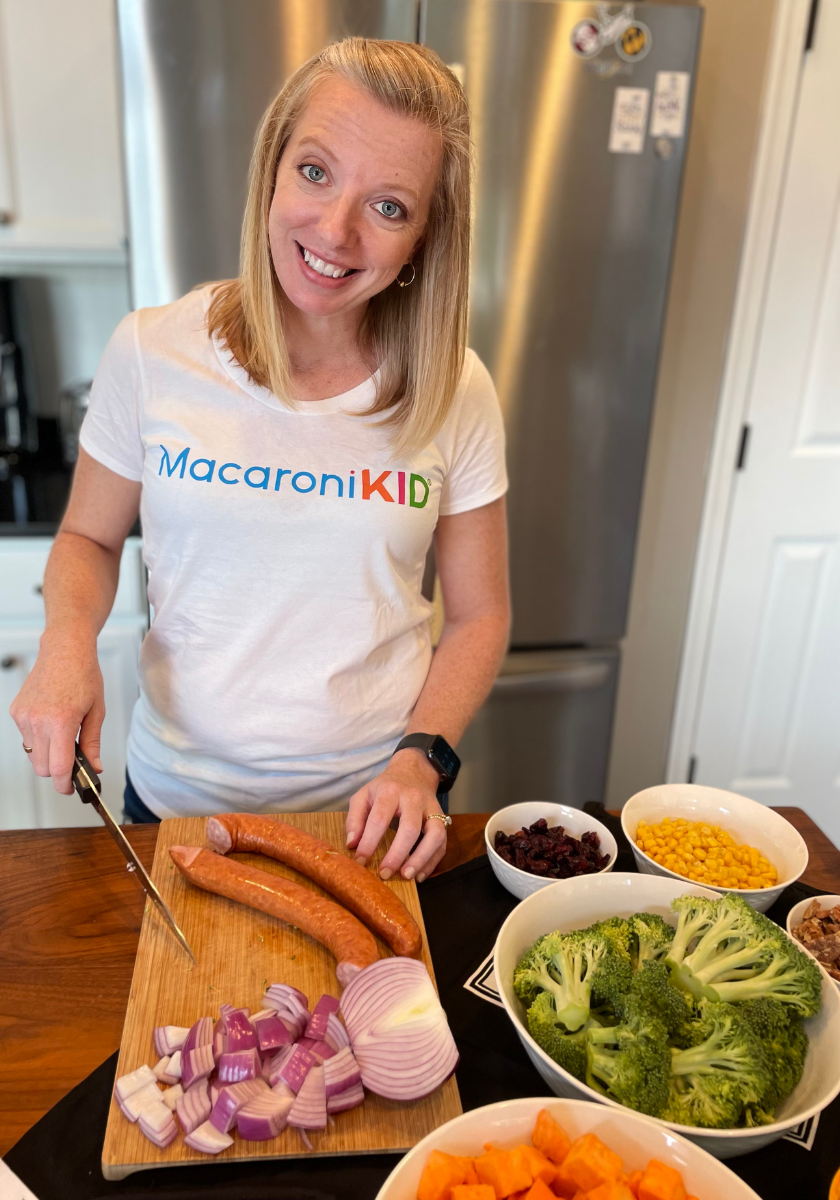 Last night was a busy one for us. After school and work we had science projects to work on, then karate and Boy Scouts to rush off to. But before everyone went their separate ways, I felt good about the dinner we shared — this beautiful and super easy Sheet Pan Dinner with Cranberries and Feta. It's right off Coleman Natural's website!
Five minutes to chop the veggies, 20 minutes to roast, toss it together with the toppings, and it was as delicious to eat as it was to look at. Coleman Natural Uncured Polish Kielbasa is the star of this dinner, lending it's smoky flavor to the roasted veggies and complementing the sharpness of the feta and the sweetness of the cranberries perfectly! We could feed an army with this dish (or my ravenous teenagers), but it doesn't break the bank because Coleman Natural's better-for-you options come at a budget-friendly price. And I didn't even have to go across town to the butcher shop — it's always right there at Harris Teeter, where I'm shopping anyway!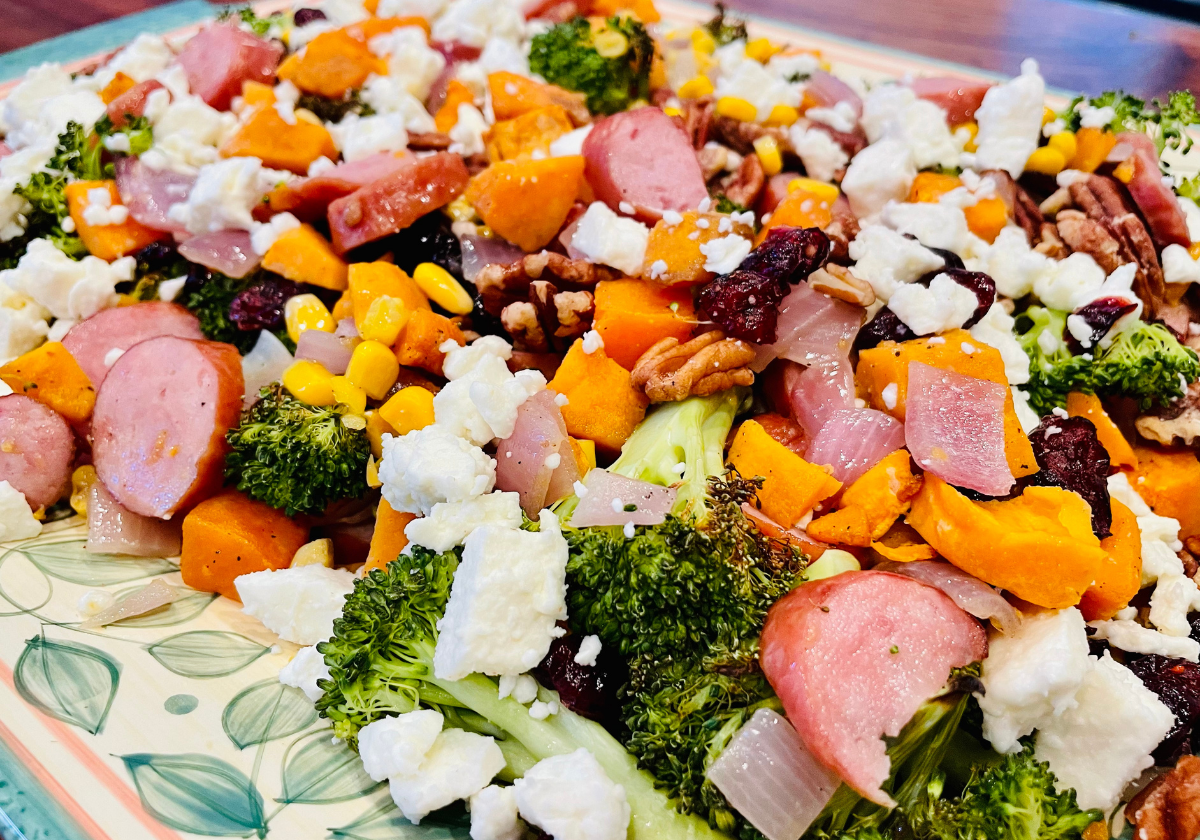 If your family is always on the go, or if you just want something in your fridge that you can feel good about feeding your family, pick up some Coleman Natural Uncured Polish Kielbasa the next time you're at the grocery store. When you cook with it you know dinner will come together quickly, it will taste great, and you can feel good about how and where it was made. Talk about satisfying!
GIVEAWAY! Click here for a chance to win a kielbasa prize pack from Coleman Natural Foods!

All entries must be received by October 14, 2021 at 11:59pm EST.
Disclosure: I was provided with goods or services for the purposes of this review, but as always, all opinions are my own.