When I plan family vacations, I try to consider the unique preferences of each family member. I know it can be a challenging and exhausting task, but I really want to find something we can all agree on. Maybe she likes the sun, but he prefers shade. We want peace and quiet, they want fun and games. He likes the pool, she wants the beach... I'm willing to compromise, but what if you get the best of both worlds?
During my stay at TradeWinds Island Resorts on St. Pete Beach, Florida, there were no worries, no stress, and absolutely no arguments. I just let go and found the perfect solution for my family with the freedom to do it all, or do nothing at all!
---
The author was hosted by TradeWinds Resorts to facilitate writing this article.
All thoughts and opinions expressed are their own.
---
TradeWinds Island Resorts is a family-friendly resort destination with comfortable accommodations, delicious dining options, and amazing hands-on amenities for you and your family to enjoy at your own pace. And when you stay at either TradeWinds Island Grand or RumFish Beach Resort, you get free, unlimited access to a variety of activities at BOTH resorts. How cool is that?
There is a long list of unique experiences that are all included with the daily resort amenity fee, it almost feels like a beachfront theme park. Toddlers will enjoy feeding the ducks, kids will love the waterslide and zipline, and I bet even picky teens will enjoy the lounge area with giant jenga and connect four.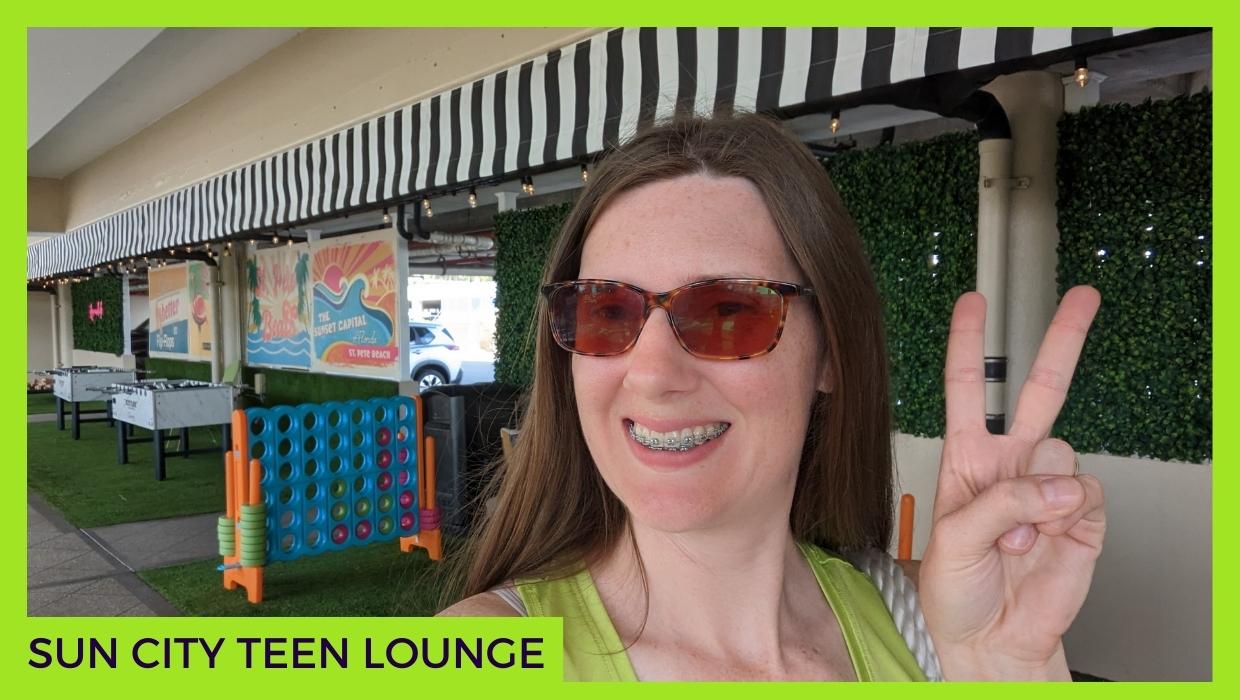 ---
My Top 10 Favorite Moments: When my husband and three kids came to explore the resort, I showed off my favorite places to swim, eat and play. Then we made a list of my TOP 10 Favorite Things to See and Do at TradeWinds Island Resorts on St. Pete Beach.
Cool Pools and Hot Tubs - take your pick from 9 pools and 4 whirlpools
Covered Beach Cabana - each room gets to reserve a personal cabana
St. Pete Beach - soft white sand, seashells, and gorgeous gulf waters
RumFish Grill Aquarium - an impressive 33,500-gallon tank with fascinating sea life
High Tide Slide and Zing Ray Zip - unlimited rides with stunning beach views
Refillable Souvenir Cup - affordable cup with $1.99 soda refills and free water
Picture-Perfect Sunsets - discover gorgeous pink skies in the "Sunset Capital of Florida"
S'mores at the SandBox - a memorable crowd favorite with just 3 simple ingredients
Family Beach Photography - reserve your photo session and get one free high-res digital image
Beach Games and Sand Toys - free to use assorted beach games + lost / recycled sand toys
---
Endless Fun for Kids and Families: And that's just the beginning! Hop on a paddleboat along the interior waterway through the property, test your balancing skills on the surfboard simulator, or just watch the action from the hammock under the shady palm trees. With so many activities for kids and families, you can do it all, or do nothing at all... the choice is yours!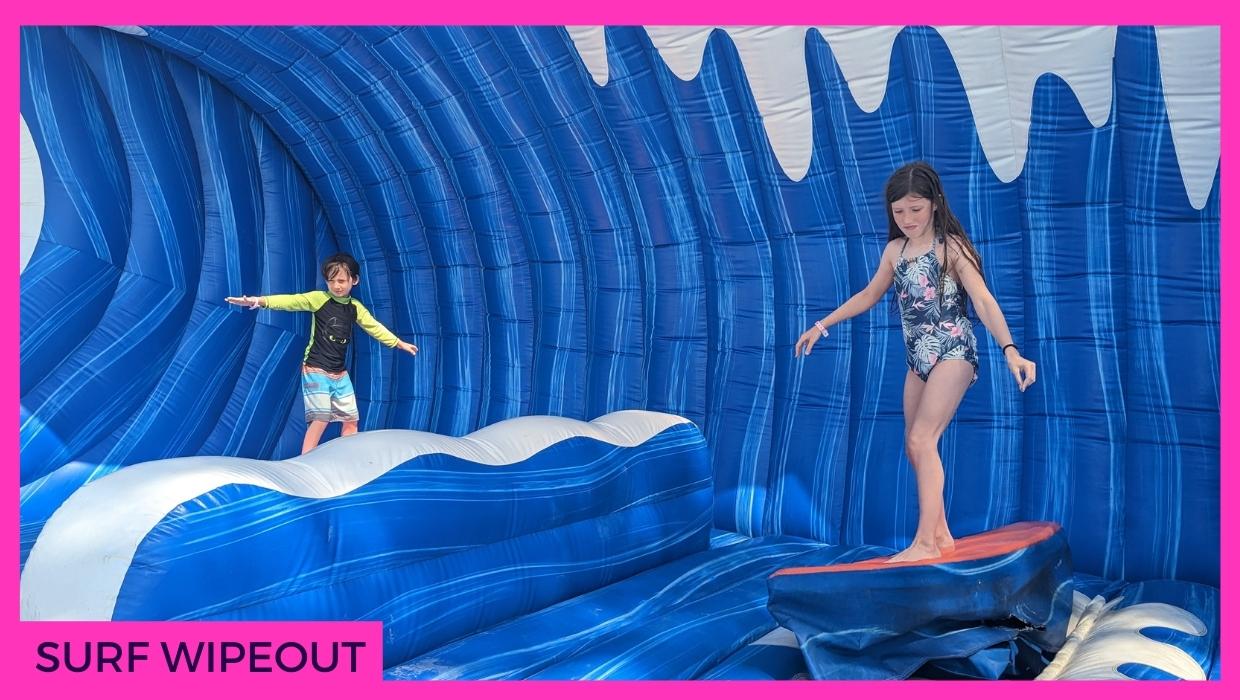 ---
Cool Pools & Hot Tubs: Since the entire family loves swimming, just imagine our excitement when saw 9 (yes -- nine!) amazing pools and 4 whirlpools scattered evenly across both properties. The large beachfront pool features fun activities in a lively atmosphere such as bingo, trivia, and movie nights. Another pool is more relaxed, hosting nightly s'mores over the firepit plus a picture-perfect location to see the famous, pink sunsets of St. Pete Beach. There are dedicated adult pools, oceanfront pools, kiddy pools, and shaded pools, so you can easily find a favorite spot to swim for hours. Sun or shade, shallow or deep, busy or quiet, hot or cold... there's a pool out there for everyone to enjoy.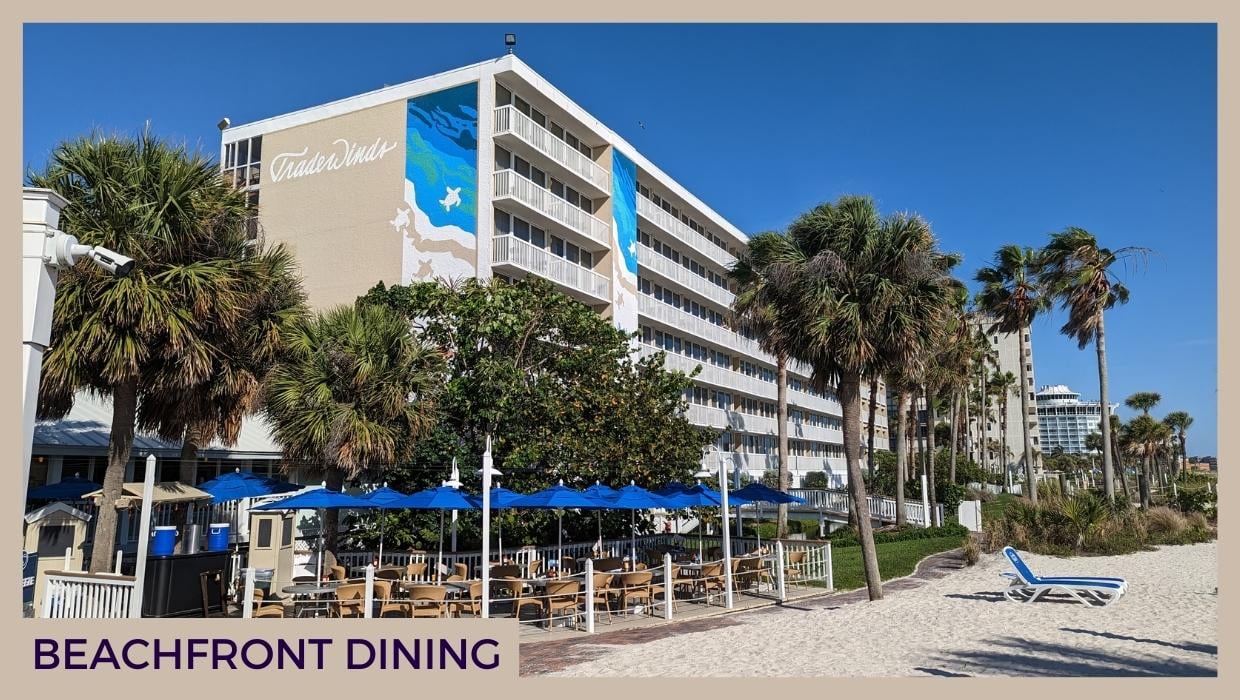 ---
Soft White Sand & Beach Views: My personal favorite hangout spot is the covered beach cabana (aka my basecamp) with room for two to lounge and enjoy the beach life. For extra convenience and awesomeness, you even can order food and drink from the comfort of your cabana and they will deliver right to your seat. That's it -- I must be in paradise!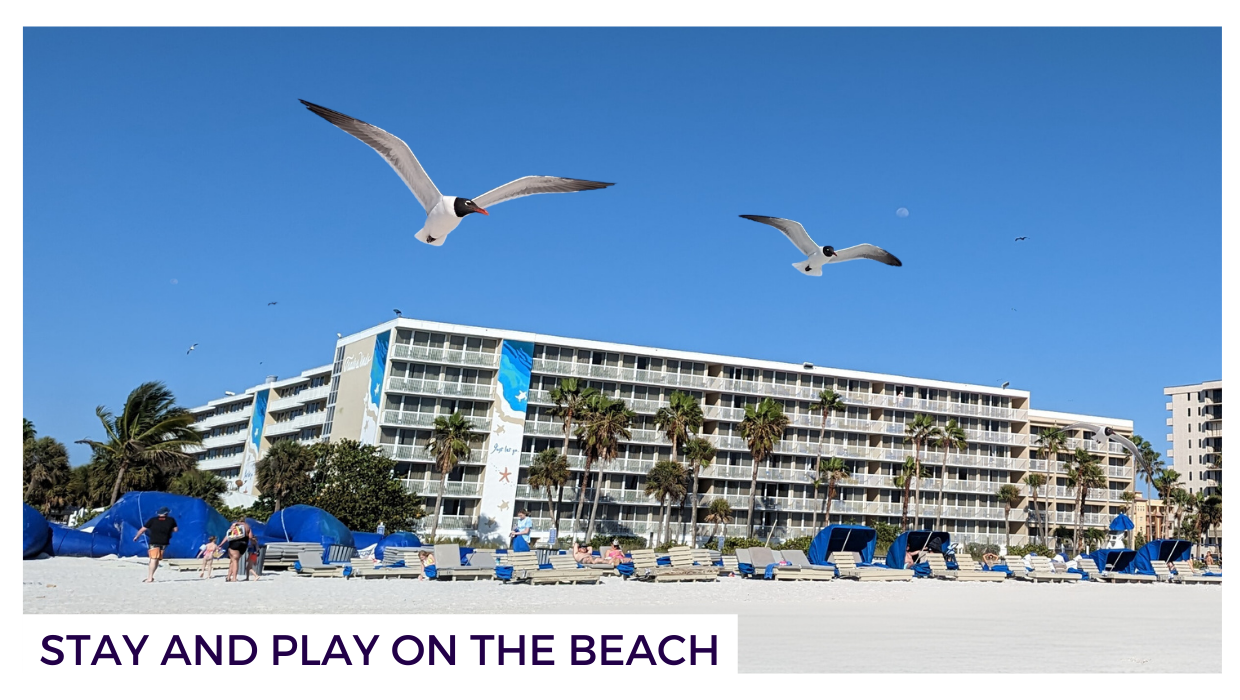 ---
Watch for Wildlife: I also appreciate the ongoing conservation efforts and fascinating wildlife at the resort including ducks (which you can feed daily at 10:30am), koi fish, pelican, sandpiper, seagull, hermit crab, turtle, and a hands-on touch tank in the gift shop. Go behind-the-scenes with an educational tour to see real live stingray, moray eel, and over 100 amazing fish at the aquarium inside of RumFish Grill.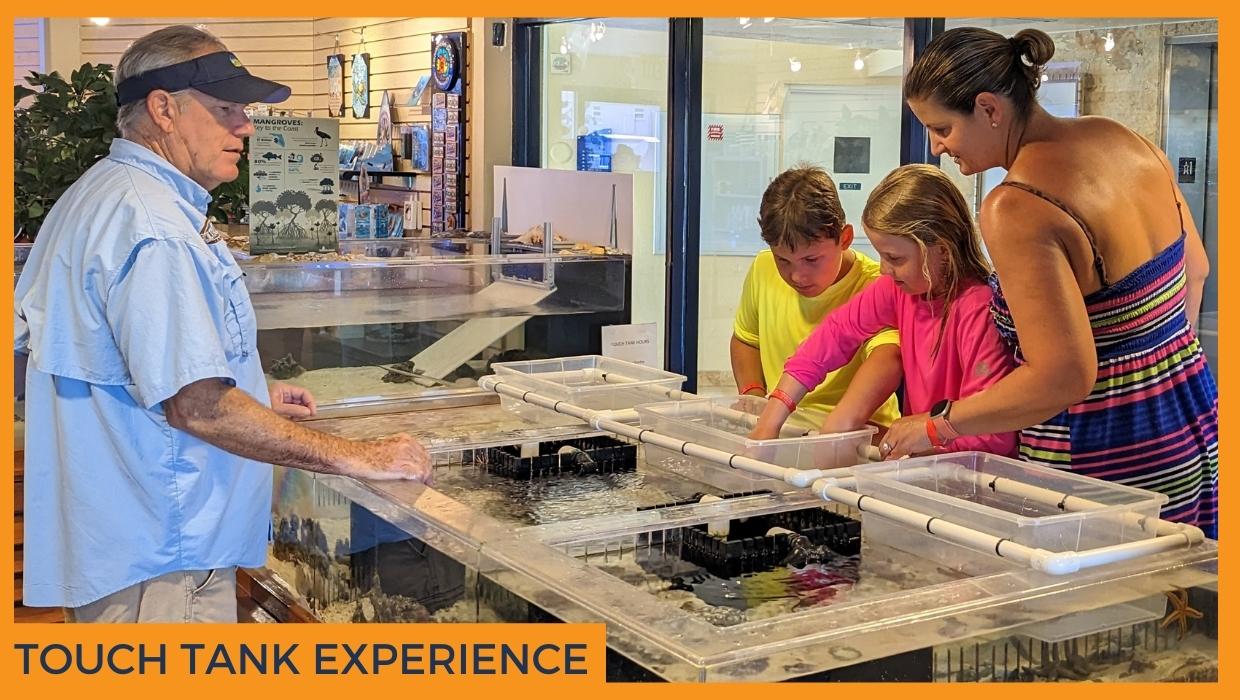 ---
Dining and Accommodations: When your tummy starts to rumble, you can choose from 14 onsite restaurants, bars, or lounges for breakfast, lunch, dinner available for purchase with cashless wristband payments to charge back to your room. And speaking of rooms, mine was incredibly spacious and included comfortable beds, a nice kitchen with microwave, fridge, silverware, dishes, and sink, plus a balcony view of the resort. After a long day of fun in the sun, I always got a good nights rest.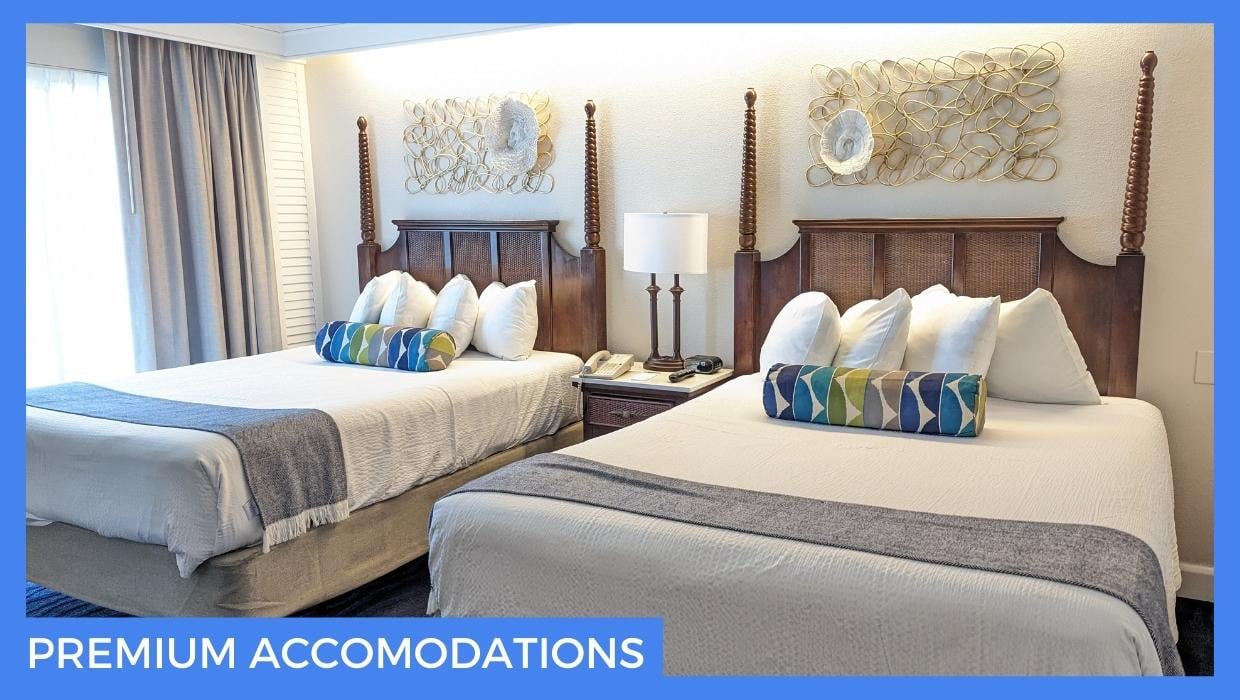 ---
Book Your Stay Now: You deserve a break! Just let go and book your family's next vacation at TradeWinds Island Resorts and discover your own beachfront paradise with the comfort and convenience of staying right on the beach. When you stay at one resort, you get to play at both... which means more space, more amenities, and more opportunities for fun in the sun (or shade!) with your entire family. Since the two resorts are connected by the soft white sand, I could take my time, collect seashells along the way, and enjoy the sunset from my favorite spot.
It's clear to see why TradeWinds has become a favorite vacation destination for families because it's fun and exciting... peaceful and beautiful... the best of both worlds on St. Pete Beach, and that's something we can all agree on. Find out more about TradeWinds Island Grand (5500 Gulf Blvd. St. Pete Beach, Florida) and RumFish Beach Resort (6000 Gulf Blvd. St. Pete Beach, Florida) here: https://www.tradewindsresort.com/our-resorts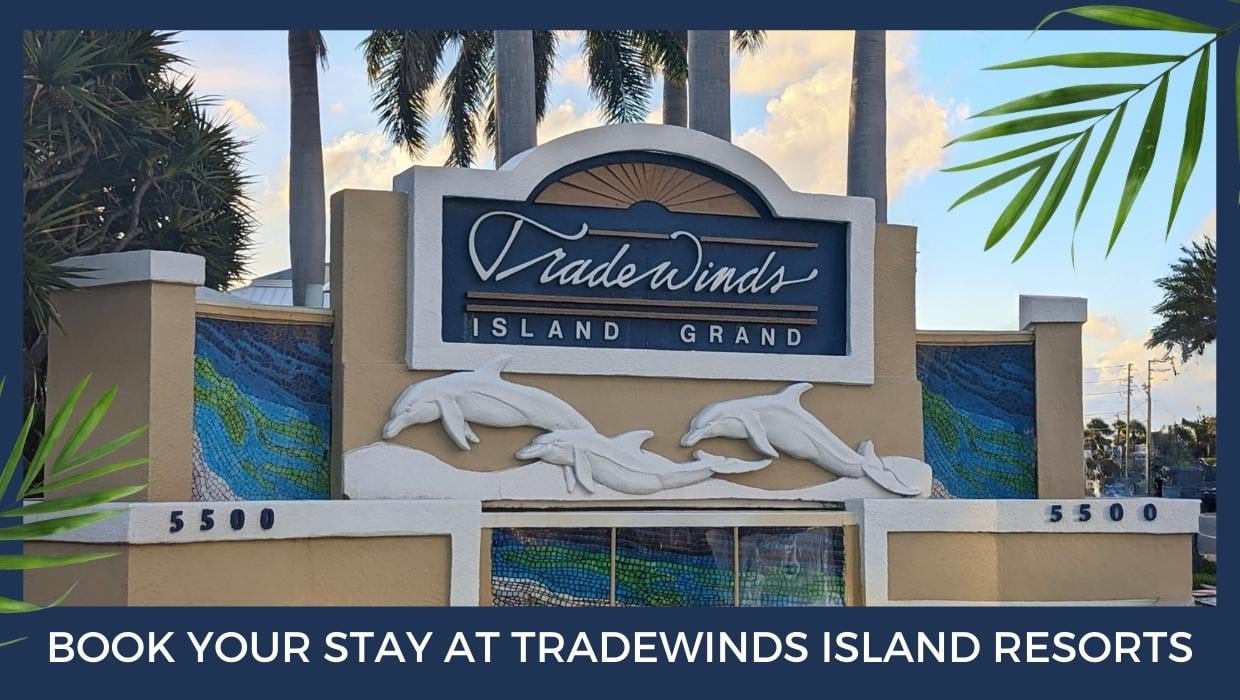 This article originally appeared in Macaroni KID Elberton, Ga.